Article written by Frank F Sammartino for StreetSumo.com
Today I am happy to announce the launch of our new series here on StreetSumo, Budget Alternatives! As the name suggests, in each post we will cover alternatives brands, marketplaces, and shops to find clothing similar to popular high-end streetwear brands. Let us know what you think!
—
You've been hunting for that Gosha Rubchinskiy piece for weeks now. Been sitting on Grailed, desperate for something to pop up in your price range. You've tried our buying guides and still no luck. This post of Budget Alternatives will help you find clothing similar to that of Gosha Rubchinskiy, without the steep price-tag.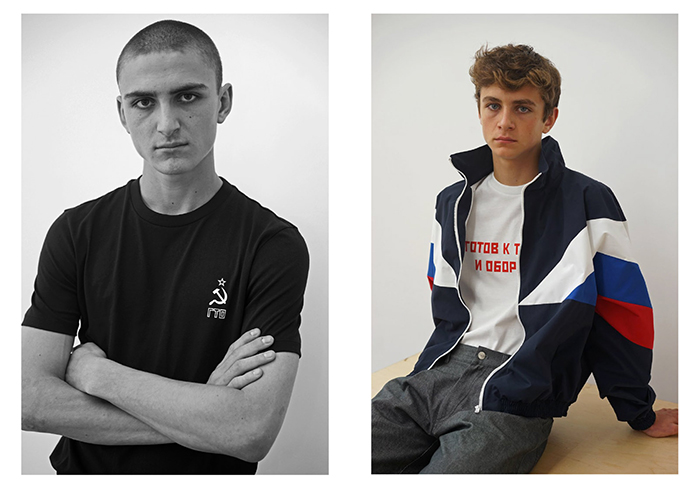 Image Credits: http://gosharubchinskiy.com/
One of the darlings of streetwear in 2015, Gosha Rubchinskiy brought an uncompromising soviet aesthetic to all of their pieces and collections. Their recent S/S 2016 Lookbook highlighted two disinterested youths sporting simple pieces emblazoned with the Soviet hammer and sickle. The occasional black and white image only served to highlight the post industrial, disaffected look the brand has come to trade on. Unfortunately, they have also been trading for higher prices, especially at resale.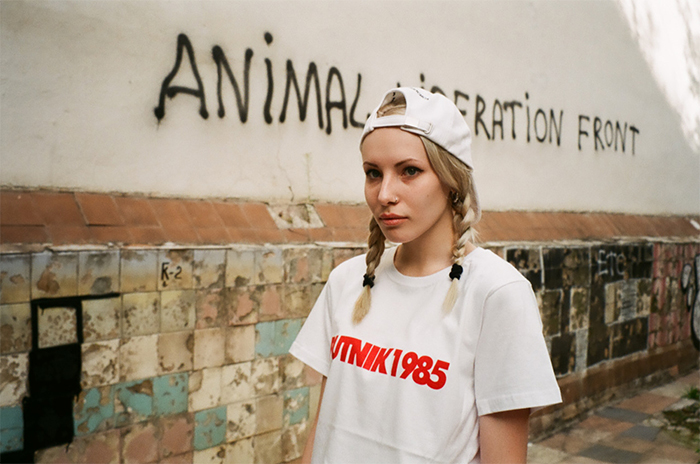 Image Credits: http://sputnik1985.tumblr.com/
There are cheaper alternatives for the same look though. One is Спутник (Sputnik) 1985. Taking Gosha Rubchinskiy to the extreme, this Russian brand is heavy on the Cyrillic scripts and simple, black and white color scheme. Where Gosha has become the accepted flag bearer of streetwear out of Russia, Sputnik 1985 still very much retains the grimier, urban youth feeling. Sputnik 1985 is especially good for crewnecks, ranging from the brand's name in cyrillic, спутник 1985, to prints. The most colorful they get is a dash of red in a print. Other than that, it is shades of gray and sand, keeping with the brand's overall feel.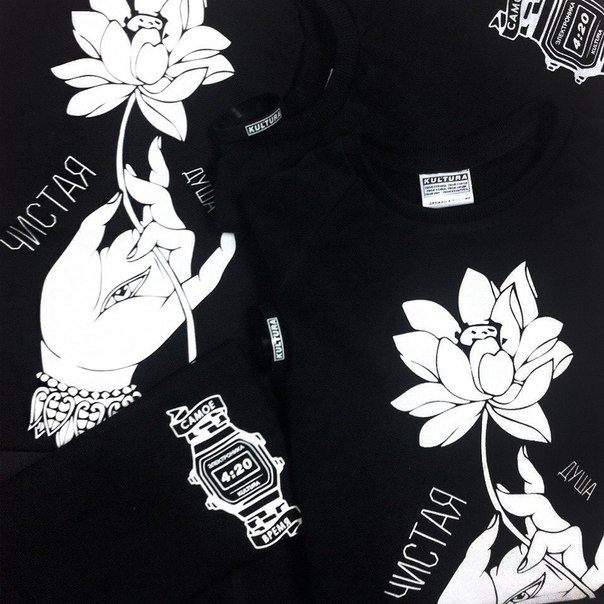 Image Credits: http://vk.com/block18s
A place to keep tabs on is БЛОК18, Blocks18. They showcase various Russian/Eastern European brands. Mostly graphic prints, but still heavy on the cyrillic lettering and symbolism. Another bonus is that the Ruble is weak right now, with 1 Ruble being only .015 usd. This makes it easier to get the Soviet piece you've been hunting for on a budget.
—
Hopefully you've enjoyed this post of Budget Alternatives! Thanks for reading and be sure to follow us on Twitter and Instagram. Have a great weekend!
Save On Style
Get the best streetwear buying guides, reviews, and more delivered straight to your inbox.