Thanks to @dbakkerbcb for the grid and fit pic! Welcome to Budget Fits, a series where we share a complete outfit grid that will keep you comfortable, not break the bank, and most importantly, look good.
Looking for more budget streetwear clothing items? Check out our Frugal Friday series, a weekly post where we share the best value streetwear clothing pieces and accessories.
This week we are sharing a layered outfit featuring the Adidas Tubular Xs.
Sweater: H&M Sweatshirt – $30
Starting from the top, the classic sweatshirt from H&M is a perfect budget essential that can work in an incredible variety of fits. Speaking from experience, be sure to size down from your normal sweatshirt size if you don't want it to fit like a dress.
Buy it for $30 from H&M's website here.
Alternatives:
Jerzees Crewneck Sweatshirt – $10
Shirt: ZARA Long T-Shirt – $20
To add some dimension to an otherwise plain outfit, a long olive tee is used to add a splash of color to our palette. Any shirt will work fine, as long the color doesn't match the sweatshirt, and it extends past the sweatshirts lining.
Buy it for $20 from ZARA's website here.
Alternatives:
UrbanOutfitters Pigment Pocket Tee – $20
Jeans: Primark Midwash Jeans – $13
Nothing fancy here. Any pair of jeans will do.
Unfortunately you can only buy Primark jeans at local stores. If you need a pair of jeans check out any local retailer.
Sneakers: Adidas Tubular X – $120
The "poor man's Yeezys" as they've come to be known as, the Tubular Xs from Adidas offer a rugged yet modern spin to the classic Tubular running shoe.
Buy them from FootLocker for $120 here.
Alternatives:
New Balance 515s (Wheat) – $40
Adidas Tubular Radials (Mesa) – $110
NikeLab Air Flight 89s (Tan) – $150
TOTAL: $183
Outfit Picture (credits again to @dbakkerbcb):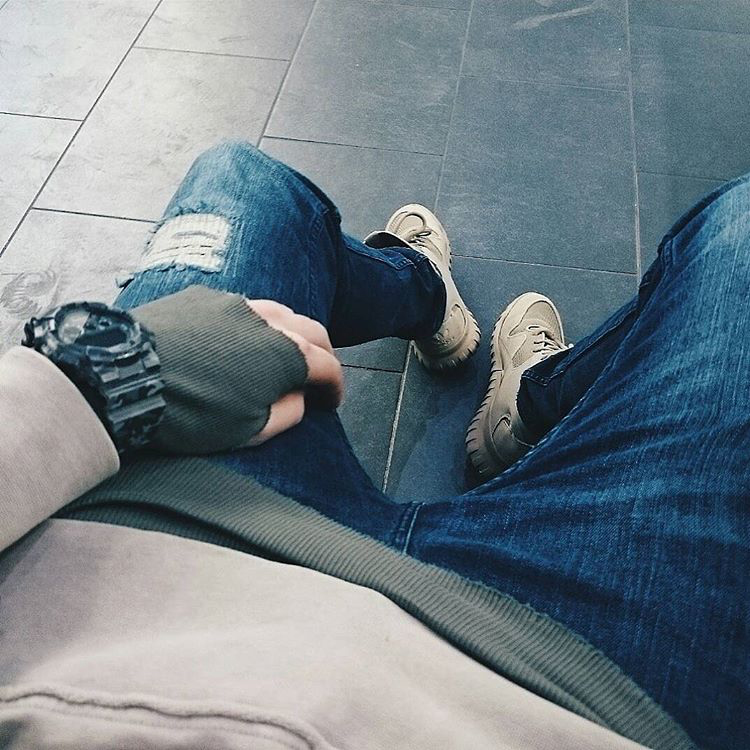 Hopefully you enjoyed this edition of Budget Fits! Please leave your thoughts below, for any sort of feedback on this post, and what you would like to see in the future!
Save On Style
Get the best streetwear buying guides, reviews, and more delivered straight to your inbox.