Article written by Frank F Sammartino for StreetSumo.com
—
Fear of God. The brand with the tagline first coined by Shrek: "Fear of God is like an onion." "Their prices make you cry?" "NO! Layers. Onions have layers. Fear of God is all about layers." Their recent season 4 lookbook evokes the grunge look of the 90s, with flannels and a heavy focus on denim pieces. It calls to mind the small, rural towns where the sports stars of yesteryear always seemed to hail from. Founder Jerry Lorenzo has opted to buck the trend of "all-slim-everywhere" as "too rocker", opting instead for more drapey top layers and playing with different kinds of materials; one notable standout being the sherpa hoodie.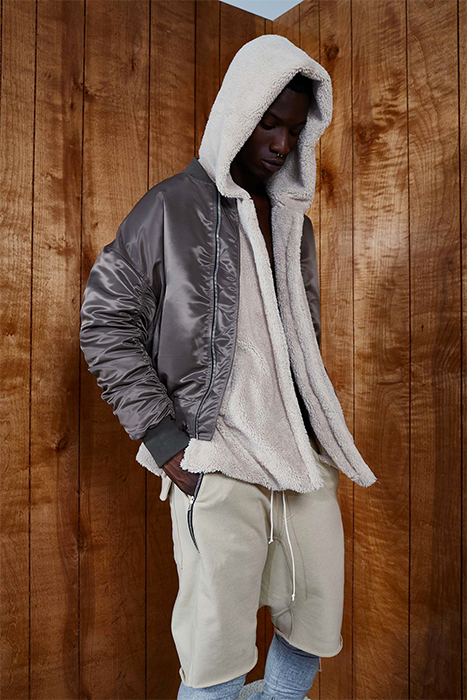 Whether you believe Fear of God started some of the current trends towards bomber jackets and extended hem lines for layering, or merely hopped aboard said trends, that look has become ubiquitous. This allows you to sample such fast fashion staples as H&M, providing plenty of options for cheap bombers (see our frugal friday for more options) and other basics. It becomes a question of what you are paying for.
A step above H&M is contemporary streetwear brand Elwood Clothing. Their longline tees such as their curved hem tees work great for layering and achieving the Fear of God style at a very reasonable price.
As you move up the price ladder, the quality and construction obviously get better, but you can replicate the look with cheap basics pretty well. Brands such as wemoto offer a solid compromise on the price, while still affording you the ability to build solid outfits without breaking the bank. They carry a range of interesting bomber jackets and outerwear, generally priced around €100, combined with some interesting button downs and shirts. However, the Fear of God look is so heavily based on layers that your best bet is to sample multiple brands to find the pieces you need.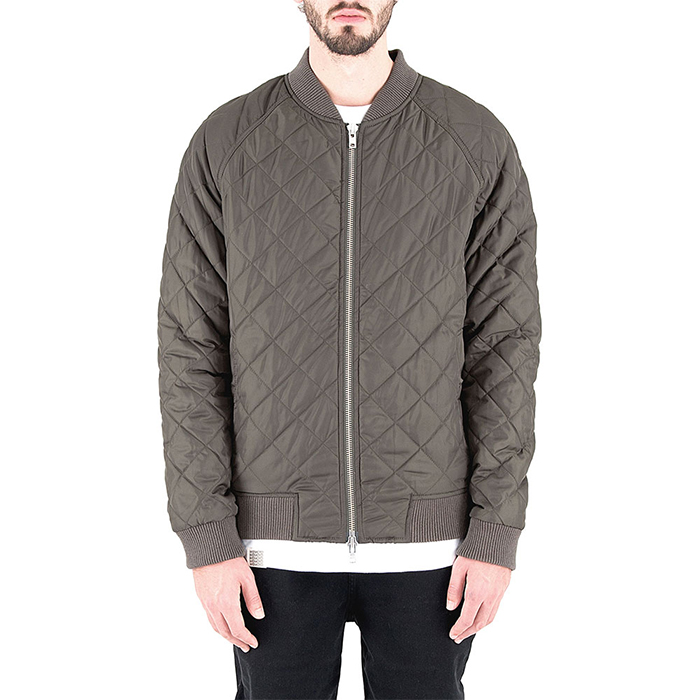 An additional option is represent clothing, offering extended tees in varying neutral colors, ideal as a bottom layer. Staples such as Levi's provide established quality on denim jackets. Ultimately, you are looking for layers, layers, layers, and it is unlikely that all those layers will come from the same brand, meaning you will want to draw upon a range of options.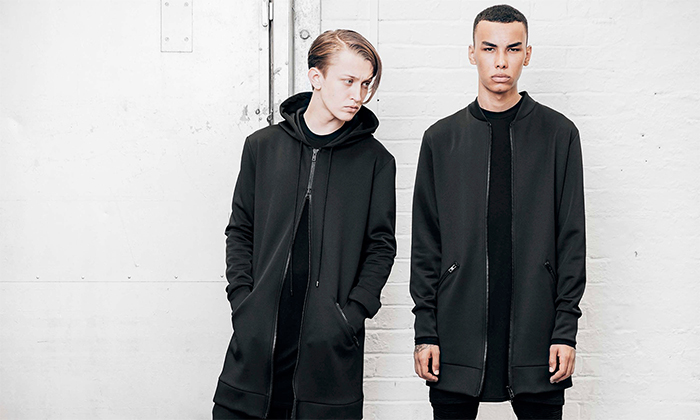 —
Hopefully you've enjoyed this post of Budget Alternatives! Thanks for reading and be sure to follow us on Twitter and Instagram. Have a great weekend!
Save On Style
Get the best streetwear buying guides, reviews, and more delivered straight to your inbox.