With the weather warming up this week's Budget Fits will feature a colorful outfit for the coming Spring season. In this series, we share a complete outfit grid that will keep you comfortable, not break the bank, and most importantly, look good.
Looking for more budget streetwear clothing items? Check out our Frugal Friday series, a weekly post where we share the best value streetwear clothing pieces and accessories.
This week we are sharing a casual Spring outfit that features the flexible and colorful Nike Lunar Flyknit 3s.
Bomber: KUNST Lightweight MA-1 Bomber Jacket – $36
An item that's quickly becoming one of my favorite budget items, this bomber jacket is perfect for the coming Spring season. Its lightweight design will keep you cool during the warmer weather, and its low price tag will keep your wallet happy. In terms of sizing, I found the large fit a bit small on me but nothing major (see outfit picture at the bottom of the post).
Shirt: H&M Basic T-Shirt – $6
Nothing special here. If you don't have a white t-shirt just pick one up from H&M or Hanes for an incredibly low price. I've had this shirt for a year now and it's still holding up great.
Buy from H&M's website for $6 here.
Joggers: Victorious Twill Joggers – $35
These are (personally) the best budget joggers that I've found. They have lasted me for well over a year, go well with runners and Jordans, and are very comfortable to wear. Great for anyone looking for something they can wear with almost any outfit.
Sneakers: Nike Lunar Flyknit 3s – $120
One of my favorite sneakers for the warmer seasons, the Lunar Flyknit 3s from Nike are guaranteed to get you some compliments. Its bright but minimal design works great with basic outfits like this, and it's warm colors pair great with the Spring and Summer seasons.
Buy from FootLocker for $120 here.
They're definitely worth the price, however, if you're looking for something cheaper, check out our recommendations below:
ASICS Tiger GEL-Lyte IIIs – $70
TOTAL: $197
As requested from last week, I have included an outfit picture to get an idea what the grid looks like in a real setting.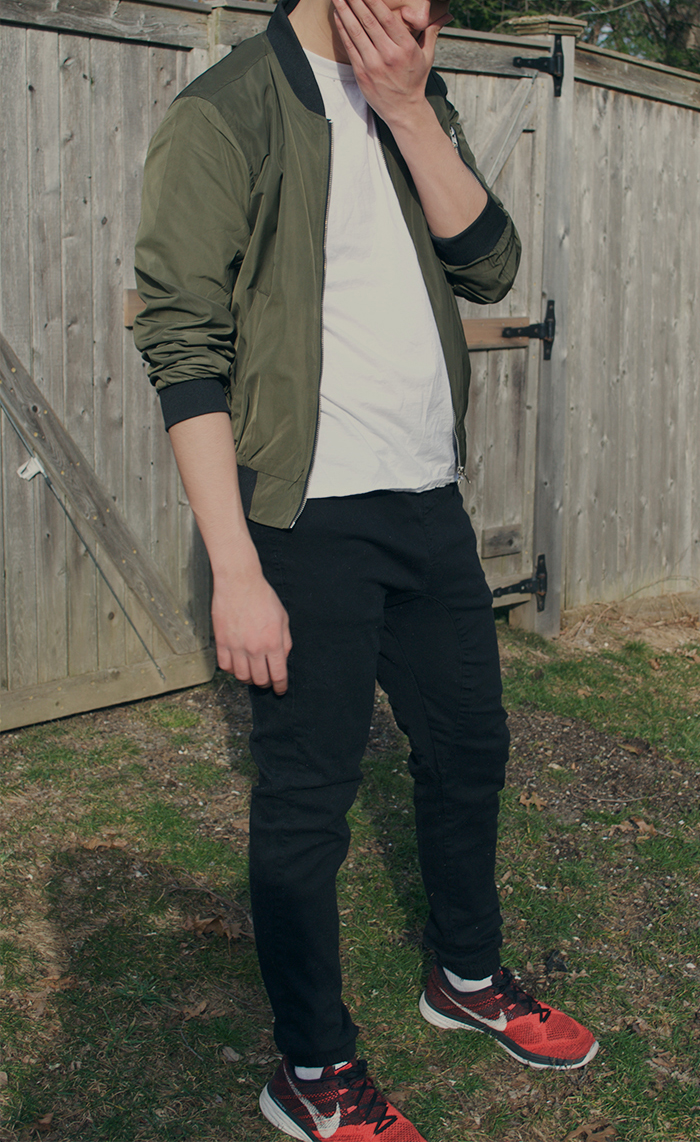 Hopefully you enjoyed this edition of Budget Fits! Please leave your thoughts below, for any sort of feedback on this post, and what you would like to see in the future!
Save On Style
Get the best streetwear buying guides, reviews, and more delivered straight to your inbox.